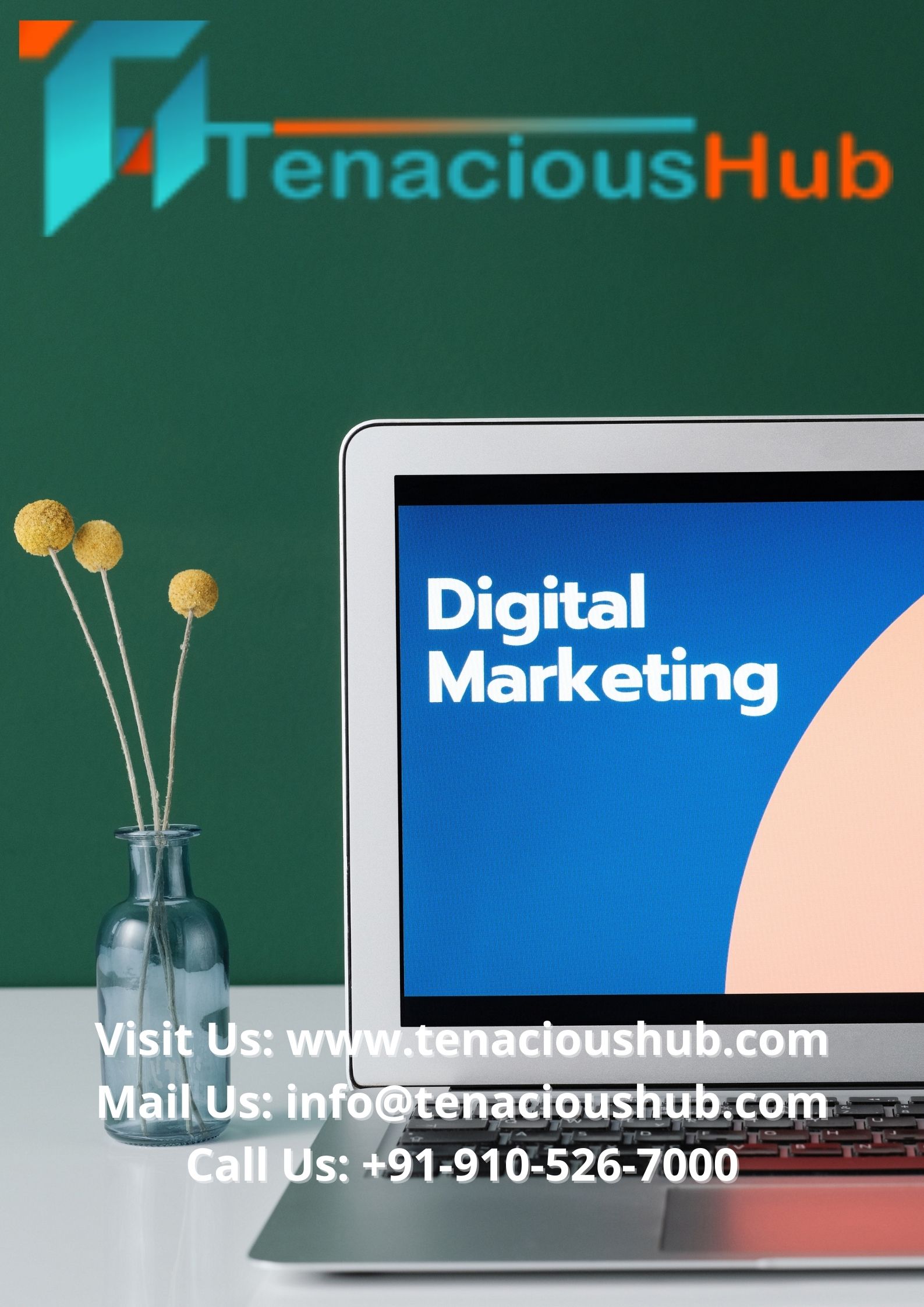 ---
Posted on 2021-05-31 By ANURADHA
---
Digital marketing important questions series-All about digital marketing
Warm greetings dear readers !
In this blog, I am going to answer some very basic questions of digital marketing. Hope you'll enjoy it.
Q1. Why is digital marketing preferred over traditional marketing?
Ans:- Traditional marketing doesn't allow direct interaction with customers, whereas digital marketing offers a higher level of engagement and interaction. Some of the reasons contributing to the success of digital marketing over traditional marketing are –
• Cost-effectiveness- Digital marketing is indeed a cost effective way of marketing due to use of social media, email marketing,re-targeting ads strategy and customer engagement with low cost content.
• Higher internet penetration- Use of internet in digital marketing is a strong way to reach out most of customers in very easy ways than traditional marketing.
• Easy analysis, better tracking of leads and performance & usually better performance-focused ROI- All these can be achieved easily in digital marketing prospective.
• Better interaction with customers- Of course in digital marketing ,customer interaction is quite easy due to use of social media,E-mails,Ads campaigns etc.
• Faster / Real-time optimization- Digital marketing provides a faster approach to analyze and optimize the work flow.
• Global reach- In traditional marketing, reaching out customers apart from local customers was not an easy option whereas digital marketing provides global approach to our target customers.
• Easy access to product/service information for consumers- Use of digital platform easily provides product/service information to customers whether local or global customers they are.
Q2. What are the different types of digital marketing?
Ans:- Different aspects of digital marketing are:
• Search Engine Optimization (SEO)- SEO stands for "search engine optimization". In simple terms, it means the process of improving your site to increase its visibility for relevant searches.
• Search Engine Marketing (SEM)- Search engine marketing is the practice of marketing a business using paid advertisements that appear on search engine results pages (or SERPs). Advertisers bid on keywords that users of services might enter when looking for certain products or services, which gives the advertiser the opportunity for their ads to appear alongside results for those search queries.
• Content Marketing- Content marketing is a strategic marketing approach focused on creating and distributing valuable, relevant, and consistent content to attract and retain a clearly defined audience.Using blogs, eBooks, social media posts, graphics and videos, content marketing attracts potential customers, keeps them engaged and moves them further along the sales funnel.
• Email Marketing- Email marketing is the act of sending a commercial message, typically to a group of people, using email. It involves using email to send advertisements, request business, or solicit sales or donations.
• Social Media Marketing- Social media marketing is the use of social media platforms to connect with your audience to build your brand, increase sales, and drive website traffic.Examples are- Facebook,Twitter,Instagram,LinkedIn,Pinterest etc.
• E-commerce Marketing- Ecommerce marketing is the practice of using promotional tactics to drive traffic to your online store, converting that traffic into paying customers, and retaining those customers post-purchase.
Q3. What are the best ways to increase website traffic?
Ans:- Some of the most popular and effective ways to increase website traffic include –
• Paid search, social media advertising, and display advertising- All these play a versatile role to increase website traffic .
• Content marketing- Again a popular way to increase website traffic Using blogs, eBooks, social media posts, graphics and videos etc.In terms of digital marketing, its well said-"Content is king".
• Writing crisp and interesting headlines- Headlines always play a big role to attract customers at first sight. Always use short and precise but interesting headlines to increase website traffic.
• SEO activities including content optimization- Use of SEO process is always beneficial in increasing website traffic.
• Targeting long-tail keywords- Keywords analysis is directly attached to what customers think about any product or service. So targeting long-tail keywords provide increased website traffic.
• Guest blogging- Another better approach to showcase your products/services on already popular platforms.
• Seeking referral traffic- Providing reference for your website visit on different platforms is also a good practice to increase website traffic.
• Posting content on LinkedIn- Social media plays a superman role in digital marketing. LinkedIn is one of the best platform to start with.
• Implementing schema micro data- Schema is a semantic vocabulary of tags (or microdata) that you can add to your HTML to improve the way search engines read and represent your page in SERPs resulting increased website traffic.
• Linking Internally- Internal linking provides engagement of customers within your website.
• Email marketing- In email marketing, we target maximum customers to visit our website using the link and information about our service enclosed in the mail.
Q4. Explain inbound marketing and outbound marketing.
Ans:- Inbound marketing – This includes attracting customers and turning them into leads through different marketing channels like SEO, content marketing, viral videos, webinars, social media campaigns, etc.
Outbound marketing – It involves reaching out to the targeted audience via more traditional forms of marketing, such as TVCs, radio ads, print advertisements, trade fairs, sales calls and emails etc.
Q5. Can you tell the difference between branding and direct marketing?
Ans:- Branding is a digital marketing strategy, where a company creates a name, logo or design that can be easily identifiable as a brand name. It is a long-term process, achieved consistently and deliberately, and is believed to be one of the most effective ones. Branding is important because not only is it what makes a memorable impression on consumers but it allows your customers and clients to know what to expect from your company. It is a way of distinguishing yourself from the competitors and clarifying what it is you offer that makes you the better choice.
Direct marketing is a digital marketing technique to reach out to potential customers through different mediums, such as emails, mails, pamphlets, catalogues, flyers, and others.
The basic difference between both is the time taken and mode to reach the consumers. Branding is done to build awareness, whereas direct marketing help companies reach out to their customers directly.
Q6. Which form of digital marketing is better: SEO or PPC?
A ns:- Pay Per Click or PPC is a form of paid marketing where one can display ads in the sponsored results section of each search engine's results page by paying a fee, while SEO is a free activity that helps to build traffic by achieving high rankings in the organic search results. One can't say whether PPC or SEO is better, as it depends on business requirements and most importantly, budget.
SEO can give you consistent results and increase the authority and value of your website. Whereas, PPC can give you immediate results with a highly targeted audience within a time-sensitive period even if your website is not designed for SEO. SEO is very cost-effective and gives you a much higher return-on-investment.
Q7. Which are the most important digital marketing tools?
Ans:- Some popular digital marketing tools are :
• AdEspresso
• Ahrefs
• Alexa Ranking
• Buffer App
• Buzzsumo
• Crazy Egg Heatmaps
• Digital Point Keyword Tracker
• Google Analytics
• Google Keyword Planner
• Keyword Discovery
• MailChimp
• Moz
• RankWatch
• SEMrush
• SubmitExpress Link Popularity
• Unbounce
• XML Sitemap Generator
Q8. Name some marketing automation tools.
Ans:- Some of the scalable digital marketing automation tools are :
• Anygrowth
• io
• LeadFuze
• Marketo
• Eloqua
• io
• Constant Contact
• HubSpot
• ExactTarget/Pardot
• Userfox
Q9. What is content marketing? What is the need for content marketing?
Ans:- Content marketing is a marketing technique for the creation and distribution of relevant and valuable content to attract, acquire and attract the attention of a well-defined target audience, with the aim of driving them to be future customers.
A good content marketing strategy helps to –
• Increase your site traffic- Good content always drives traffic to your website because it grabs attention of target customers and generates interest towards your products/services.
• Generate brand awareness- A consistent theme, logo, taglines etc makes memorable impression on customer's memory, turns into a big future deal.
• Educate the market- Contents are always useful in educational prospects. Genuine information is the best way to achieve customer's attention.
• Increase engagement with your brand- Contents are the key factors to keep your audiences engaged with your services whether it's any update or some interesting facts about your service.
• Generate sales in the medium term- Good content drives traffic to your website. It can generate sales also in medium term. But content should be relevant and also consistent.
• Boost lead generation- Attractive content tends customers to visit your website to explore all other services you offer, in other terms, boosting lead generation.
• Increase the lifetime-value- "Content is King". It has power to engage genuine customers for life-time interactions.
• Reduce the cost of customer acquisition- Content creation is very cost effective approach to acquire customers.
Hope this blog will help you learn basics of digital marketing. Please let me know for any suggestion. You can comment below if you need further this type of blog on digital marketing basics.
Thanks for reading. Stay home, stay safe, and stay healthy.
---